Traditional IT Staffing
ConsultUSA has 25 years of demonstrated experience providing excellence in IT staffing services to clients of all sizes across the country. We work directly with organizations, or with their MSP-VMS provider, to supply a wide range of talent within technology across industries. The most common forms of engagement include:
Contract is a popular engagement method for clients with defined needs to augment an existing project team for a specified period. Contracts often range in duration from 4 to 12 months and include the ability to extend the contract duration beyond the initial engagement period
Contract to Hire enables clients to engage and evaluate a consultant on a contract basis for a period of 6 to 12 months after which the client may hire the consultant as a direct employee with no fee
Direct Hire / Permanent Placement enables clients to leverage our national recruiting competency to fill open IT-related positions with qualified permanent employees. This fee-based placement service can be engaged on a contingent or retainer basis and covers any level of position within your IT or business organization, including Project Managers, Business Analysts, Technical Staff, Executives, Managers or Directors
IT Staffing-as-a-Service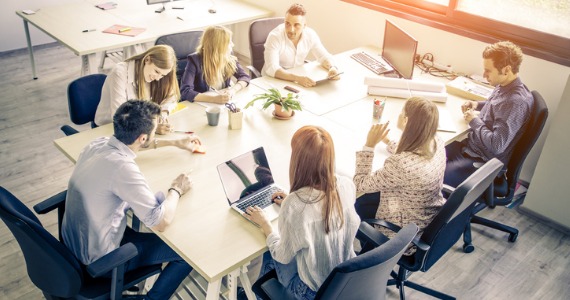 This guaranteed staffing solution enables clients with demanding project needs to engage ConsultUSA through a Statement of Work (SOW) or through your VMS to on-board from 1 to 25 IT or Project Management resources within a defined, accelerated delivery time-frame. This innovative staffing solution enables clients to reap the benefits of quick turn-around times, direct accountability, reduced risk and rates, and increased quality. How It Works
Our team will work with you to understand and qualify your needs by determining the number of resources, required skill sets and location.
Once the engagement logistics are finalized, our team will interview, test and screen candidates to deliver qualified IT professionals who match your business needs.
Our service comes with a guarantee so if you are not completely satisfied within the first 2 weeks of a consultant's engagement, we will find a more suitable replacement.
Project Staffing Solutions Provider for
Enterprise System Implementation/Application Rollout Projects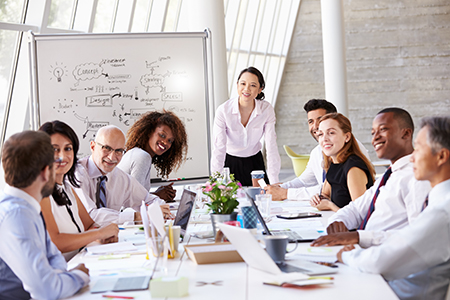 Breadth and Depth:  ConsultUSA has 25 years of results and demonstrated capabilities providing organizations with end-to-end project staffing services, including enterprise system implementation or application rollout projects. We deliver experienced and reliable professionals to perform end-user training and support to clients to assist organizations promote adoption and proper usage of new systems or applications. ConsultUSA combines its competencies in IT staff augmentation with the experience of our sister company, PMCentersUSA, in managing complex training initiatives to provide clients with this streamlined project staffing solution. 
High Risk, High Trust, Time Critical Results:  Upon kickoff of an engagement, ConsultUSA recruits, qualifies and makes hiring decisions to create a project-ready team of talented IT systems/application trainers, project team leads, and end-user support professionals. We work with our clients to understand the project schedule and set dates for the specific roles to begin work. We also discuss the timeframes that resources will roll off the project team to establish and confirm client expectations. Once the project is in execution phase, ConsultUSA works closely with our clients and project team leads to ensure success.      
Full Collaboration: We meet weekly with the client to communicate on the status of the project and our team and to address any risk or schedule impacts to the project milestones. Our Account Executive maintains regular communication with our team members throughout the project and gathers updates and coordinates requests as needed. To minimize administrative costs for the project staffing solution, ConsultUSA provides clients with fixed rates by role. The solution features consolidated billing for the team once per month and in advance throughout the project. For the final month of the effort, we work with the client to reconcile the team's actual hours worked versus paid and determine if a credit or invoice is due. 
More information
To obtain more information about leveraging ConsultUSA's innovative staffing solutions for your project needs, please contact us at 866 963 8621 or use our Contact Us form.