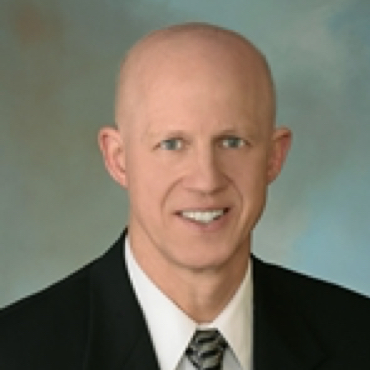 Joseph Lukas
PMP, PE, CSM, CCP
Project Management Practice Director & Vice President (Emeritus)
Joe Lukas is the Project Management Practice Director (Emeritus) for ConsultUSA and serves as the Vice-President (Emeritus) of PMCentersUSA. He is a thought leader and keynote presenter with more than 30 years of experience in business analysis and project management encompassing program and portfolio management as well as international project management. His projects have spanned numerous industries including manufacturing, product development, information technology and construction.
Among his varied strengths, Joe has demonstrated expertise in scheduling, earned value analysis, risk management and interpersonal skills development such as managing effectively through understanding emotional intelligence and personality styles. He has published more than 30 articles on various project management topics and is regularly invited to be a guest speaker for companies and organizations seeking to improve performance and meet strategic objectives through effective project management.
Joe serves the organization as a Consultant and Senior Instructor and provides PM Mentoring, Oversight, and Executive Coaching Services. He also continues to develop custom training programs for organizations nationally and internationally in the area of Business Analysis and Project Management.
Joe is a Certified Project Management Professional (PMP)® and has been a member of the Project Management Institute (PMI)®. While living in Rochester, NY, Joe was very active with the PMI® Chapter, serving in various positions including two terms as Chapter President. His efforts in growing the Rochester Chapter were recognized in 2001 when Joe was honored with an award for his outstanding contributions to the Chapter.
Joe became a Certified Cost Professional (CCP) for the Association for the Advancement of Cost Engineering (AACE) and was honored to be named the recipient of the 2017 AACE Technical Excellence Award, bestowed in recognition of his outstanding technical contributions made to the project and cost management community.  Joe's previous AACE honors include being chosen by the attendees of the 6th World Congress on Cost Engineering, Project Management, and Quality Surveying at the 52nd AACE international meeting to receive the Jan Korevaar Outstanding Paper Award. The award is presented at each World Congress to the author of the paper which receives the highest attendee evaluations of all papers presented at the Congress. Joe's paper on "Earned Value Analysis – Why it Doesn't Work" covered the common errors encountered in implementing earned value on projects and recommended corrective actions.
Joe graduated with a BS in Chemical Engineering from Syracuse University and received his Professional Engineer (PE) license in 1979. He has served on the Genesee Valley Section Board of the Association for the Advancement of Cost Engineering (AACE) in various positions including Section President. Joe earned his Certified ScrumMaster​​® (CSM) designation from the Scrum Alliance in 2012.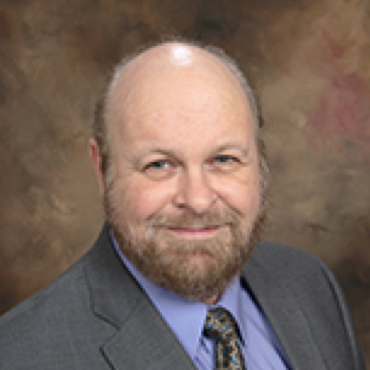 Rick Clare
PMP, CBAP, CSM, MSPM
Partner and Director of Solutions Services
Rick Clare is a Partner and Senior Project Management/Business Analysis Consultant for ConsultUSA and the Director of Solutions Services and a Senior Instructor for PMCentersUSA. In his position as Director of Solutions Services, Rick is responsible for maintaining the business analysis courseware and developing customized training material for private clients. In his role as Senior Consultant, Rick assists ConsultUSA's many IT clients on key projects of varying size and scope. He also leverages his expertise in the field of project management and business analysis to assist ConsultUSA deliver its staffing solution engagements.
Rick's early career experience was as a Senior Oracle Database Developer, performing analysis, design, development and documentation on numerous database systems using Oracle and its complete set of development tools. He has worked on projects that involve all aspects of the application development task, including strategy, analysis, design, build, implementation and production, as a business analyst and project manager. His training background is as an Oracle instructor, course developer and technical school administrator. He has provided services for many organizations, including: General Physics Learning Technologies, the US National Guard, and the Oracle Corporation. Rick also led an intensive 32 week Oracle career course for EIS in Canada.
Rick has written numerous documents including course material, help manuals, installation instructions, and system manager guides. He has presented at numerous conferences, such as Oracle's IOUG, the Oracle Developer Tools User Group (ODTUG) conference, the Building Business Capabilities Conference, the Project Management/Business Analysis World conference, and the PMI® Global Congress. He led the IIBA® Chapter Development Committee and orchestrated work and contributed to a new IIBA® book Managing Business Analysts. As a result of his effort, Rick served on the IIBA®​ Senior Leadership Team as Vice President of Chapters.
Rick earned his CBAP® in 2008 and his PMP® in 2009 along with Certified ScrumMaster® (CSM) in 2012. Rick earned his Master's degree in Project Management (MSPM) from Northeastern University and is a graduate of the University of Manitoba in Winnipeg, Manitoba, Canada.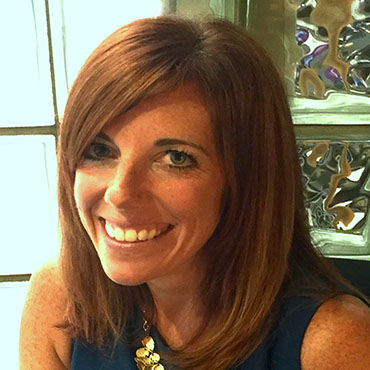 Jodi Cagno
Partner & Senior Account Executive
Jodi Cagno is a Partner and Senior Account Executive for ConsultUSA and PMCentersUSA. Jodi has been with both companies since 2002 and originally held responsibility as Training Coordinator, serving as the main point of contact for all training-related projects. In 2003, Jodi was promoted to assume the company's Operations Manager role where she managed all vendor contracts, HR concerns, client billing and facility needs, processed payroll, and provided oversight to the coordination of all training programs.
In 2010, Jodi was again promoted, this time into the role of Account Manager where she held responsibility for several of the organization's large accounts, and further developed the organization's growing client base. Because of her high level of performance and demonstrated dedication to the growth of the business, Jodi was named a Partner in 2015 with an ownership share in the company. She continues to serve as a Senior Account Executive for ConsultUSA and PMCentersUSA and is a contributing member of the organization's Senior Leadership Team.
Jodi is a graduate of Indiana University of Pennsylvania with a Bachelor's Degree in Marketing. As part of post-graduate work, she has successfully completed the University of Pittsburgh's Katz Graduate School of Business Center for Executive Education MBA Essentials program. Jodi has attended a number of Project Management and Business Analysis courses through PMCentersUSA and also supports the local Pittsburgh chapters of the Project Management Institute and International Institute for Business Analysis.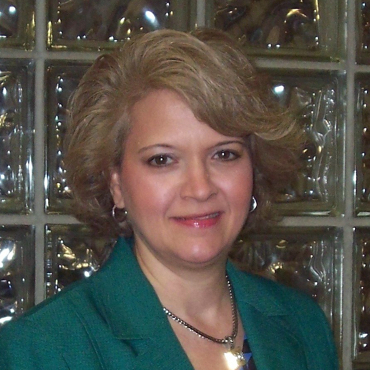 Dianne Lutz is a Partner and Sales Manager with ConsultUSA and PMCentersUSA, IT staffing services and PMI® and IIBA® aligned training and consulting solutions organizations headquartered in Pittsburgh, Pennsylvania. Dianne has been with both organizations since their inception in 1997 and originally held responsibility for operations management until 2003. During that time, she witnessed the explosive growth of the business and was transitioned from Operations into a Sales Account Executive role.
In this role, Dianne assumed responsibility for client relationship management, serving as account manager interfacing with the firm's many clients and consultants on a wide range of IT, project management and business analysis staffing, consulting and training engagements. Under her management and dedicated focus during 2003-2008, the company's accounts and relationships flourished. As a result, Dianne was asked to lead the sales efforts for the insurance and financial services lines of business for both ConsultUSA and PMCentersUSA.
In 2009, ConsultUSA rewarded Dianne for her outstanding contributions to the organization with an equity partnership position and ownership share in ConsultUSA as she continued to develop business opportunities that enabled the company to grow. The company realigned itself from an ownership perspective that year and transformed into a women-owned business enterprise (self-certified). In her capacity as Partner for ConsultUSA, Dianne provides her leadership, insights, and sales and customer relationship management experience as a member of the company's senior leadership team.
In 2011, Dianne was promoted to Sales Manager for both ConsultUSA and PMCentersUSA to take on the responsibility of direct management of a team of sales account managers and marketing representatives. In this role, she continues to leverage her breadth and depth of experience with ConsultUSA and PMCentersUSA to assist her team in the pursuit of new business development opportunities nationally leveraging the organization's core competencies in IT, project management and business analysis.
A resident of the Pittsburgh area, Dianne is a graduate of Duquesne University in Pittsburgh with both a Bachelor of Arts and a Master of Arts degree. She successfully completed the Katz Graduate School of Business Executive Education program in MBA Essentials at the University of Pittsburgh in 2002, and has attended numerous courses in Project Management and Business Analysis through PMCentersUSA.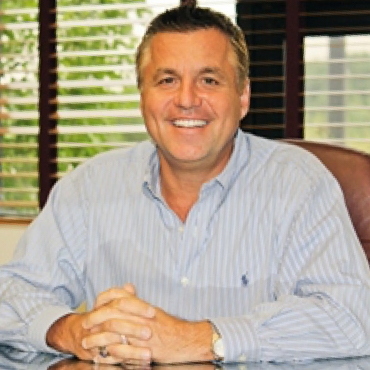 Mark J. Balish
Senior Vice President
Mark Balish is Senior Vice President of ConsultUSA and President of PMCentersUSA, value-added IT staffing solutions and project management specialty solutions organizations established in Pittsburgh, Pennsylvania in 1997. Balish has over 25 years of practical experience in systems integration, IT staffing, project management and business management of technology projects derived from his work with Digital Equipment Corporation and XL Connect.  At Digital Equipment Corporation, he was responsible for technical, project, and management consulting, sales support, direct local sales, and business process re-engineering for a ten-year period. Following his work at DEC, Mark served as the National Director of Desktop Outsourcing for XLConnect. While there, he had the responsibilities of program management, pricing, contract negotiation, estimating, staffing, and sales support for over 25 offices nationwide, and he grew the outsourcing business by $50,000,000 in his last year with the company.
Through his experience in the industry, Mark has successfully scaled ConsultUSA and PMCentersUSA by leveraging his strengths in innovation, strategic planning, operations, and business and employee development. Both organizations now boast client lists including many Fortune 100 and Fortune 500 companies and a best-in-class team of consultants and staff nationally. ConsultUSA services many industries including Banking/Financial Services, Health Care, Insurance, Engineering/Construction, Manufacturing, Retail, Research & Development, and Energy.  The company provides IT staffing and placement services, as well as specialty solutions such as its innovative Project Management-as-a-Service solution offered through PMCentersUSA. This PMaaS solution provides clients with up to 25 pre-qualified project management resources in an aggressive timeframe to assist with time-sensitive project needs. By being responsive to the desires of his customers, Mark continues to create new service offerings that reduce cost, increase throughput, and reduce cycle time. As a result, in December 2019, CIOReview Magazine named PMCentersUSA among the "Top 10 Most Promising Project Management Consulting/Services Companies in 2019."
PMCentersUSA has been a global charter Registered Education Provider for the Project Management Institute since 1997 and a PMI Authorized Training Partner since 2020. PMCentersUSA received international recognition in 2006 by being named PMI®'s Professional Development Provider of the Year for its focus on the delivery of exceptional Project Management services through a network of project professionals from across the country as well as university partnerships including University of Pittsburgh, Katz Graduate School of Business since 1999. In 2006, PMCentersUSA became an Endorsed Education Provider for the International Institute of Business Analysis (IIBA®) and began offering university-aligned Business Analysis training programs nationally. In 2009 the company began to offer live, instructor led Project Management and Business Analysis virtual courses as well as self-paced on-demand webinars and courses to enhance an impressive catalog of services and solutions for individuals and organizations.
A native of Pittsburgh, Pennsylvania, Mark Balish received his Bachelor of Science in Computer Science from the University of Pittsburgh and his Master of Business Administration from the University of Pittsburgh's Katz Graduate School of Business. He is a graduate of the Entrepreneurial Fellowship Program at Katz and a graduate of the Mergers and Acquisitions Fellowship Program at Carnegie Mellon University's Tepper School of Business.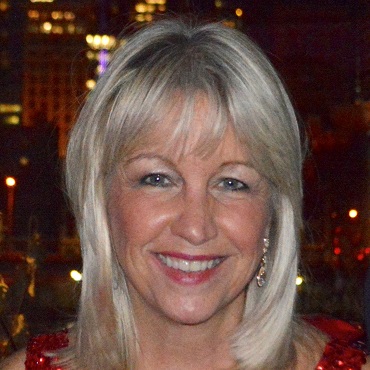 June Balish
Chief Executive Officer & President
June Balish is one of the original founders of ConsultUSA.  In 2009, she acquired a controlling interest in the company, unofficially transforming it into a Women Owned Company.  In the years that followed in conjunction with her Leadership Team at ConsultUSA, June created an environment that would provide leadership and ownership opportunities for other high potential staff.  The company's motto was and remains: "If you work like an owner, you will have the opportunity to become an owner".  As a part of this program, ConsultUSA has named three Equity Partners: Dianne Lutz, Jodi Cagno and Rick Clare.  In 2022, ConsultUSA is pursuing its WBE certification.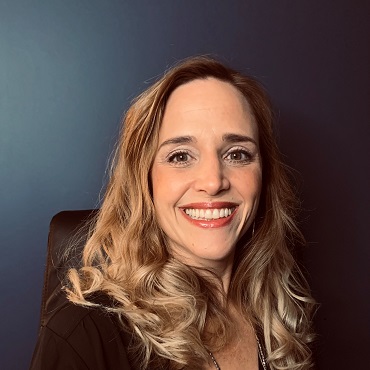 Lynn Muir
Recruiting Manager
Lynn Muir is the Manager of Recruiting for ConsultUSA, where she has performed successfully as an Information Technology Recruiter since 2005 when she first joined the company. With over 20 years of experience in the IT staffing industry, Lynn excelled as a Technical Recruiter and consistently delivered high quality candidates.  Lynn was promoted to Recruiting Manager of ConsultUSA in February 2022 and is responsible for the management and performance of the recruiting team. She also organizes and leads all national recruiting initiatives for the company, working closely with the Account Management team.  In addition, Lynn is a member of the ConsultUSA leadership team and contributes to the company's strategic planning efforts.
Prior to joining ConsultUSA, Lynn worked as a Technical Recruiter for TAC Worldwide on the Pharmaceutical and Life Sciences team where she was responsible for recruiting high level IT consultants for large pharmaceutical companies such as Merck and GSK.  She is a graduate of The Pennsylvania State University with a bachelor's degree in Labor and Industrial Relations with a Concentration in Human Resources.